At Bosch Car Service Ringwood we promise that all parts are fitted correctly and are suitable for purpose. All parts supplied carry specific manufacturers warranties which apply for a specific number of kilometres or period of time. We also take our obligations and guidelines that we are governed to follow very seriously. We follow the guidelines of RACV as listed below.
RACV SERVICE GUARANTEE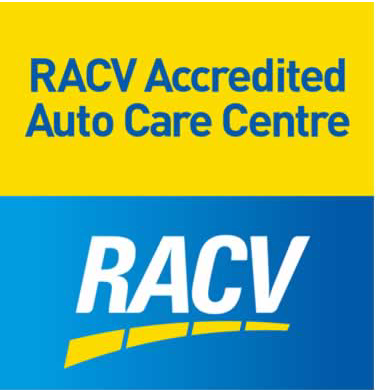 Bosch Car Service Ringwood will maintain the highest standards of quality and professionalism
Bosch Car Service Ringwood guarentees the effectiveness of their repairs under normal opertaing conditions for twelve (12) months or 20,000kms, whichever occurs first
Upon request, Bosch Car Service Ringwood will provide a written estimate of repair costs for labour and materials
In the event that the cost of the repair work is likely to exceed the estimate by 10%, Bosch Car Service Ringwood will seek express authorisation from the Member immediatly once the increase is known
Bosch Car Service Ringwood will perform their duties with honesty and integrity
Bosch Car Service Ringwood will continually strive to improve the quality of their services to RACV Members
CUSTOMER TESTIMONIALS
Dave – Decon Corporation
"As a company that relies heavily on our vehicles, we need a quality and dependable mechanic and that is why we choose Bosch Car Service Ringwood to maintain and service our vehicles. We are confident that the team at Bosch Car Service Ringwood will always provide quality maintenance and repairs at a competitive rate as well as great customer service!"
Paul – Integrated Fire Services
"A mechanic that does the job from start to finish. He researchs the problem, provides advice, sources the parts (even from USA) and even picks up and delivers all vehicles. I know that the car is thoroughly looked after and is unlikely to break down. We enjoy trouble free motoring with over 7 cars in the last 8 years. I will stick with them and continue to enjoy worry free motoring."
Ben – Homewood Consulting
"We've been bringing our vehicles to Luke for the best part of 10 years. We currently bring 10 vehicles in for regular servicing. The main reason use Bosch Car Service Ringwood is that we know Luke is honest and reliable.
If there is a problem with one of the vehicles, Luke will normally call me with a minimum of 2 potential solutions and the pricing required already sorted out. He will explain the possible solutions in layman's terms and the associated pricing. It is then a simple and easy decision to make.
He delivers every time on realistic timelines."
Geoff Wilson – Ringwood
"For years I have trusted my classic and everyday vehicles to the care of Luke and all the fabulous staff at Bosch Car Service Ringwood for all types of repairs, maintenance and service and I've always been extremely happy and satisfied from a replaced globe to a replaced engine. The excellent care, prompt service and what we all want most of all, the very reasonable prices are second to none – an extremely difficult package to come by these days!
What makes a huge difference is that Luke is always there if I need him in person or by phone, and goes the extra distance regarding communication and explanation in a thorough easy to understand concise terminology.
Every job I've given Bosch Car Service Ringwood has been done well and on time!"
Clive Catlow – Boronia
"I've been extremely pleased with my dealings with Bosch Car Service Ringwood. Luke Cefai and staff have made me feel like a valued client each time I've taken my vehicle to them and the service I received was delivered in a friendly and professional manner.
Luke Cefai's technical knowledge of my vehicle and his immediate and accurate diagnosis of each problem was very impressive. Prior to finding Bosch Car Service Ringwood, I had been dealing with a well known automotive franchise whose services were extremely poor in comparison to Bosch Car Service Ringwood's.
In fact, once Bosch Car Service Ringwood had carried out their magic on my most favourite vehicle it performed the best it had done in years. As a result of all of the above, I have no hesitation in recommending Bosch Car Service Ringwood to others and if Bosch Car Service Ringwood treat them the same way they've treated me then they will be very happy. "
Daryl May – Bayswater
"I have been going to Bosch Car Service Ringwood for many years. I have found that Luke and his team offer an outstanding customer service. From the time the car is dropped off I am informed of any issues that they have found and they always explain the issue in full and give an estimate of cost and time. I have never had any issue with any work carried out on my car and when picking it up, I not only get an explanation of what's been done but if possible I'm shown what the issue was with the particular part. They are always pleasant, courteous, efficient and professional. Would recommend Bosch Car Service Ringwood to anyone and everyone."
Baden Hall – Warrandyte
"Any issue, element or concern is resolved. Bosch Car Service Ringwood is a one stop shop. Its as simple as that."
Greg Bielicki – Heathmont
"I have had my car serviced at Bosch Car Service Ringwood for quite a few years now, and I have always found the team to be very professional.
When I pick up my car Luke always takes the time to explain the repairs / maintenance he has done, and we often talk about what may be required in the near future so there are no surprises. He understands that like many people I'm on a budget month to month, so we discuss which repairs are urgent and which can be put off until the next service.
I would highly recommend taking your car to Bosch Car Service Ringwood; you will get friendly and professional service from an honest guy who is always up for a chat."