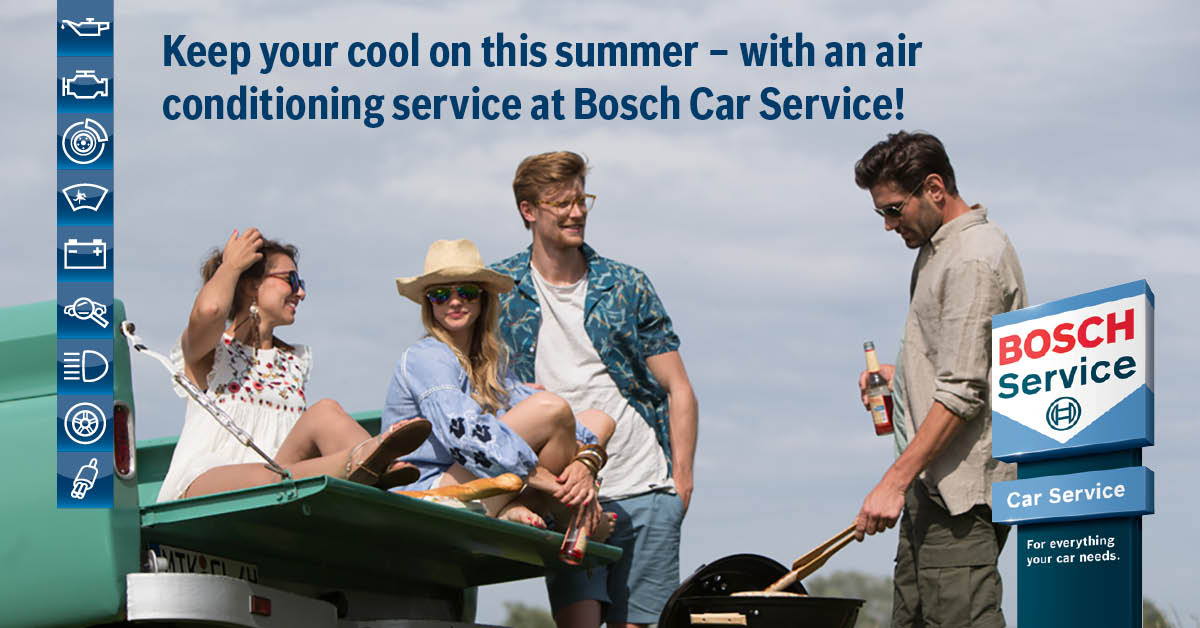 Have you noticed a change in your car's air con? If your auto air conditioning is putting a strain on your fuel economy or pushing out nothing but warm air, it may be time to get it checked by a professional.
Your auto air conditioning system is important for both comfort and efficiency. Not getting the proper servicing can cause problems such as reduced fuel efficiency and not being able to properly demist the windscreen.
Over time, cracks can also appear that allow gas to escape, which will massively reduce the cooling effect and be even more costly to fix if left unchecked.
If your car air con is no longer working the way it should, it's time to get it checked by a professional mechanic from Bosch Car Service Ringwood; air conditioning services and repairs are our expertise.
Our highly qualified mechanics are skilled at diagnosing problems for all makes and models quickly and efficiently during an air conditioning repair or service.
The service includes checking your system for cracks and gas leaks, refilling the refrigerant gas where needed and comprehensive tests to ensure your cooling is working at 100% capacity. Regas includes UV dye to trace for leaks in the system now and into the future.
By choosing a Bosch workshop, you're receiving a promise of excellence and professionalism, with years of experience and care taken in every type of service, from quick inspections to a comprehensive air conditioning service Ringwood residents can rely upon. Whatever type of service you need, you can rest assured that we have the skills to get the job done.
Request a quote or book an air conditioning service today with the team at Bosch Car Service Ringwood by calling us on (03) 9879 4559, or use our easy online book form.
Get in Touch